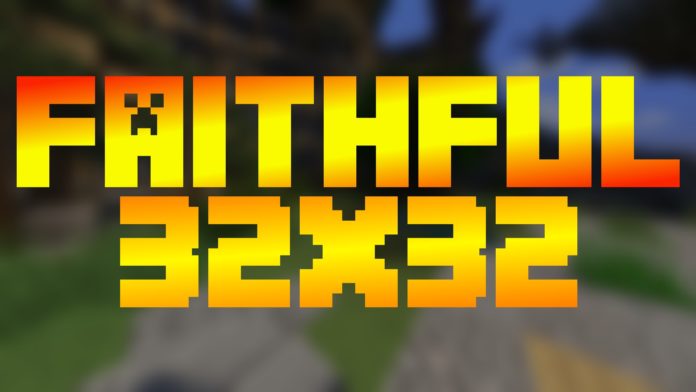 Faithful 32×32 Resource Pack 1.12.2, 1.12.1, 1.12, 1.11.2, 1.11, 1.10.2
Faithful 32x32
is a very, very popular
Minecraft Texture Pack
and supports 
Minecraft version 1.12.2, 1.12.1, 1.12, 1.11, 1.11.2, 1.10.4, 1.10.2, 1.10, 1.9.4
and most previous versions. The Texture Pack stays "faithful to the original textures" but comes in a way better resolution. For people who still want a better resolution we recommend
Faithful 64x64
. There are also many good
PvP Edits of Faithful
out there. For more FPS we strongly recommend using
Faithful 32x32
with
Optifine Mod
.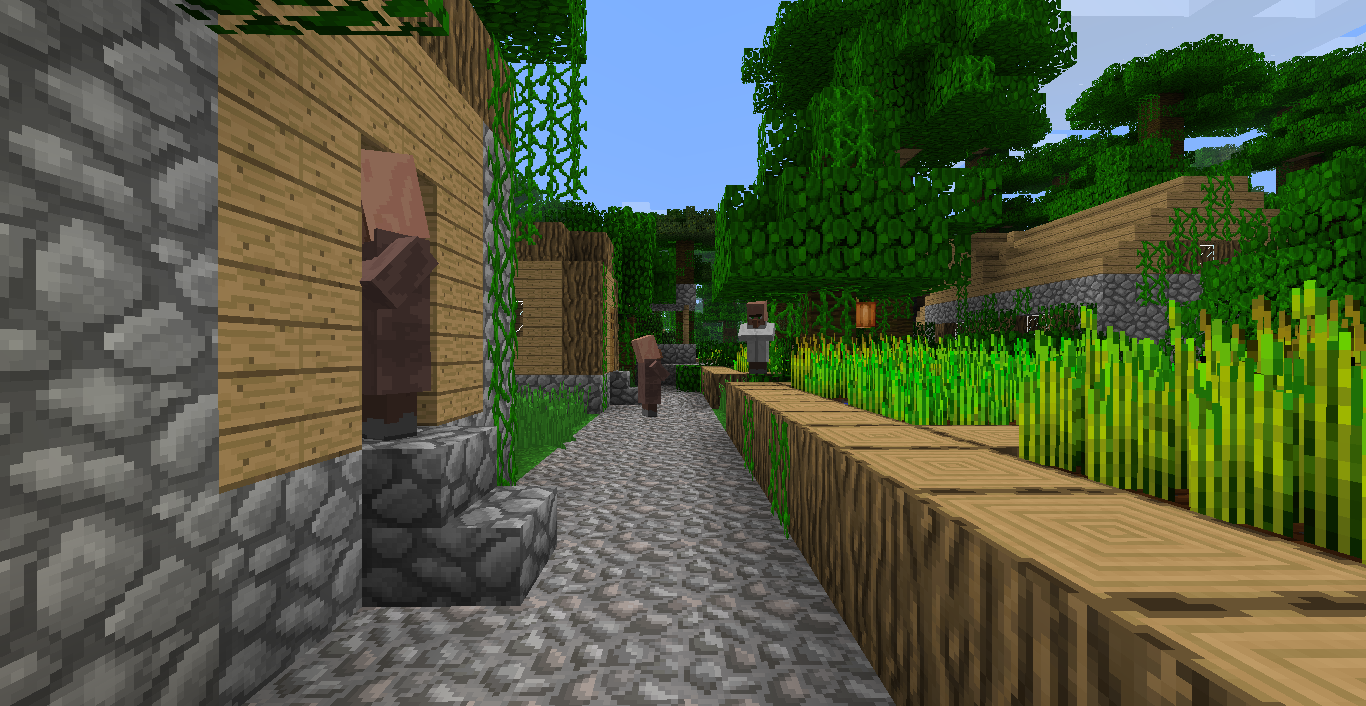 The Resource Pack was downloaded several million times. It became such popular because there are different versions of Faithful available, 3D for example. More over Faithful supports lots of Minecraft Mods. Download Faithful 1.12.2/1.12.1 from the official links! Below we provide you a short installation guide.
How to install Faithful 32x32 1.12.1/1.12?
1. Install the
Optifine HD Mod
2. Run Minecraft.
3. Navigate from "options" > "Resource Packs" > "Open resource packs folder".
4. Drag and drop
Faithful 1.12.2/1.12.1/1.12 Texture Pack
into the folder that just opened.
If you don't want/need to install Optifine just don't do it.
For better shades we recommend using the GLSL Shaders MOD
If you like Faithful 32x32 Resource Pack you may also like Faithful 64x64
Faithful 32x32 1.12.2/1.12 Changelog
Faithful 1.12

Added

"Concrete" block textures
"Concrete Powder" block textrures
"Shulker Top" block textures
"Yellow Glazed Terracotta" block texture
"Purple Glazed Terracotta" block texture
"Magenta Glazed Terracotta" block texture
"Light Blue Glazed Terracotta" block texture
"White Glazed Terracotta" block texture
"Brown Glazed Terracotta" block texture
"Black Glazed Terracotta" block texture
"Lime Glazed Terracotta" block texture
"Blue Glazed Terracotta" block texture
"Orange Glazed Terracotta" block texture
"Cyan Glazed Terracotta" block texture
"Pink Glazed Terracotta" block texture
"Gray Glazed Terracotta" block texture
"Green Glazed Terracotta" block texture
"Red Glazed Terracotta" block texture
"Silver Glazed Terracotta" block texture
"Knowledge Book" item texture
"Beds" entity texture
"Illusionist" entity texture
"Advancements" gui texture
"Toasts" gui texture
"Recipe Background" gui texture
"Recipe Book" gui texture
"Edition" gui texture
"Leaves" ctm overlay texture
Source: Curseforge, MinecraftForum.net
Faithful 32x32 Resource Pack 1.12.2/1.12.1/1.12/1.11.2/1.11/1.10 Download
Useful Mods
GLSL Shaders Mod
(For better shades. However we recommend this for good computers only)